Company Profile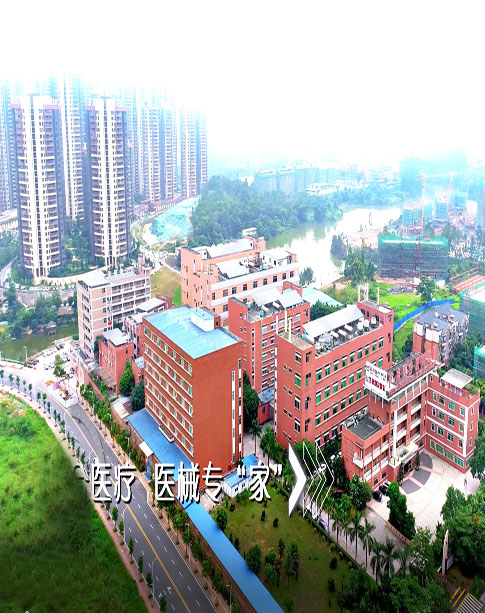 FOUNDED IN 1999
Guangdong Baihe Medical Technology Co., Ltd. was founded in 1999 and is located at 89 Taoyuan East Road, Shishan Town, Nanhai District, Foshan City. The company's main business is the research and development, production and sales of medical devices such as disposable medical consumables. It is a high-tech enterprise combining modern engineering technology with clinical medicine. It is one of the few enterprises in the field of high-end medical consumables in China that can compete strongly with foreign products.

The company has domestic advanced production technology and technology of medical consumables, perfect quality assurance system, modern management means, high-quality products and high-quality services. From the beginning of the company's establishment, the central venous catheter and hemodialysis catheter started. Up to now, the company has formed three major fields: intravenous infusion consumables, blood purification consumables and wound dressing consumables. Relying on the technical advantages and abundant product reserves of these three fields, it has become a disposable medical consumables synthesis in the above fields. Joint Solution Provider.

The company has gathered a high-level professional R&D and technological innovation team led and other medical consumables experts. It has a sufficient talent reserve. Its specialty covers medical polymer materials, biomedical engineering, clinical medicine, laboratory medicine, life sciences, biochemistry, materials science, molds, machinery and other disciplines. The company's main products are: central venous catheter, hemodialysis catheter, infusion connector, extension tube, cock, indwelling needle, blood circuit, fistula puncture bag, pressure sensor and other three types of medical devices. The company has passed ISO13485 certification and EU CE certification in 2003, and FDA certification in 2007. Products have been sold all over the world, including central venous catheter and hemodialysis catheter two leading products in the domestic market share are in the leading position.

The company has received the attention and support of institutions of higher learning, including South China University of Technology, Jinan University, Sun Yat-sen University Affiliated Hospital, Pearl River Hospital of Southern Medical University and other government agencies at all levels and all walks of life, making the basic research and clinical trial of medical catheter products carried out smoothly and made great progress.

The company will continue to adhere to the value of "focusing on credibility, being responsible for life, pursuing excellence and satisfying customers", adhere to the design concept of "user-centered", and continue to devote itself to the research, development, production and sales of disposable medical devices such as medical consumables. In the spirit of "being responsible for patients", the company will strive for excellence and become one of the world's leading providers of disposable medical consumables comprehensive solutions at an early date.